Learn about: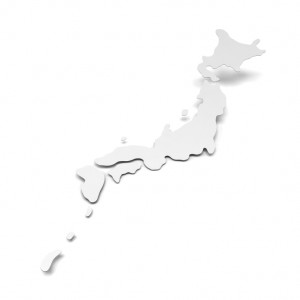 The Japanese government first established a system of public education in 1872. Following World War II, the Fundamental Law of Education and the School Education Law were enacted, laying the groundwork for the current public education system that has operated throughout Japan ever since. Japan now provides over 14 million students with over a million teachers, compared to the roughly 6 million students and 600,000 faculty members in private schools. Tuition at public elementary through upper secondary schools is free. Japan's Ministry of Education, Culture, Sports, Science and Technology constantly introduces new reforms and initiatives to the Japanese system of public education in an effort to provide the best possible opportunities for education. Recent efforts include Lifelong Learning, which is aimed at providing educational opportunities for Japanese citizens of all ages.
Preschool in Japan
While the Japanese government does not provide public preschools, the Ministry of Education, Culture, Sports, Science and Technology is currently working to promote increased cooperation between preschool and elementary schools, and is preparing to establish, "integrated facilities that provide both the educational services of kindergartens and the child care services of day-care centers to pre-school children."
Primary Education in Japan
Elementary school is compulsory for children ages 6-12. Elementary schools provide a foundation in general education, preparing students for secondary and higher education. There are 23,160 public, 187 private, and 73 national elementary schools in Japan.
Secondary Education in Japan
Secondary Education in Japan is divided into lower and upper secondary schools. Upon completing elementary school, students in Japan must attend lower secondary school for 3 years. Lower secondary school serves as a bridge between elementary school and upper secondary school. Lower secondary education marks the end of compulsory education in Japan, and is tailored to students' performance in elementary school. There are 10,317 public, 709 private, and 76 national lower secondary schools in Japan. Upper secondary education is offered both in full-time programs, which span 3 years, and in part-time programs, which last longer than 3 years. General upper secondary programs exist to prepare students for higher education, while specialized upper secondary programs aim to provide students with vocational education. There are 4,093 public, 1,321 private, and 15 national upper secondary schools in Japan. Combined 6-year secondary schools also exist, although the first such schools were only established as recently as 1999, and there roughly 20 currently operating in Japan.
Higher Education in Japan
Higher education in Japan is divided into universities, junior colleges, colleges of technology, and specialized training colleges. Universities offer both bachelors and graduate degree programs in specific field. Bachelor degree programs typically last 4 years, while graduate degree programs typically last 5 years, with students earning their masters degrees after 2 years, and their doctoral degrees after 5 years. Junior colleges offer associate degree programs of 2 to 3 years focusing on both vocational and academic tracks. Class credit from junior colleges is sometimes accepted at universities. Colleges of technology accept students who have completed lower secondary school into 5-year vocational programs that yield associate degrees. Specialized training colleges offer vocational education programs of varying lengths and subjects.
How to Become a Teacher in Japan
Prospective teachers in Japan must undergo teacher training at universities in order to obtain teaching certificates. Program curricula and requirements vary at different universities.
Our partner RossierOnline offers an International Master of Arts in Teaching program delivered by the University of Southern California and is available online, to students around the globe. Learn more about teaching in Japan with RossierOnline.
USC Rossier School of Education
Earn your Master's or EdD online at the Top-Ranked USC Rossier School of Education
Live, weekly classes
Networking Opportunities
An on-campus immersion
24/7 student support services
Sponsored Program