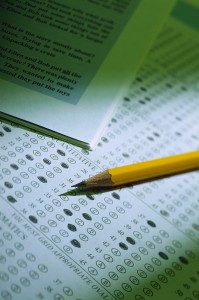 Alternative New York State teacher certification programs generally start with 1-2 months of training, after which time participants may teach under a transitional status while they complete any remaining certification requirements. New York teacher certification programs are not all run directly by the government, and so in order to choose or apply for a program, it is important to visit each program's website. All New York alternative certification programs require at least a bachelor's degree.
New York City Teaching Fellows
A selective program in New York City that features a subsidized Master's degree program.
Teach for America
A 2-year national teaching program aimed at increasing educational opportunity nationwide.
Peace Corps Fellows Program
A program at Columbia University Teachers College in New York City for returned Peace Corp members.
Teaching Opportunity Program
A program run through the City University of New York (CUNY) that includes participation in a Master's degree program at CUNY.
A variety of colleges and universities offer their own approved alternative certification programs for New York. A comprehensive list can be found at the New York State Office of Higher Education.