We often visit somewhere on family vacation or a rainy summer day, full of beautiful scenery and fun facts, and with an abundance of educational knowledge. Whether a zoo, museum, or aquarium these places can be so much fun that we don't realize how educational they really are. Education becomes visual, interactive, exciting, and just plain fun.
For example, who knows the number of stars there are in the Milky Way? 100 thousand million. Or the length of your small intestine? 18 to 21 feet. Or how many different types of turtles there are? Over 350. The best way to learn is by being amazed, engaged, and excited, and here is a list of the places across America that do it best.
National Air and Space Museum (Washington DC)
The National Air and Space Museum is one of the most popular Smithsonian Museums of the 19 in Washington D.C. with over 6 million people visiting the museum annually. It was originally formed in 1946 under the name National Air Museum by an act of Congress. The Museum has the largest collection of aircrafts (over 30,000 aviation related artifacts) and spacecrafts (9,000 space related artifacts) and has become a vital center of research for the history, science, and technology of aviation and spaceflight along with planetary science, terrestrial geology, and geophysics.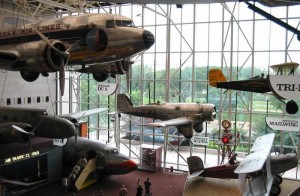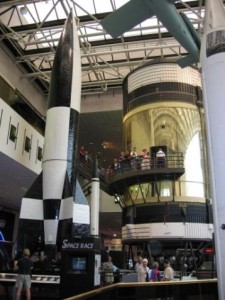 A Sample of the Current Exhibits Include:
Milestones of Flight
Space Race
Apollo to the Moon
*For more information on the National Air and Space Museum click here.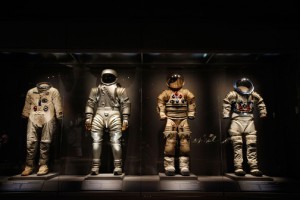 Museum of Science (Boston, MA)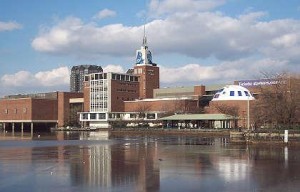 The Museum of Science in Boston,Massachusetts was seeded in 1830 by six men who established the Boston Society of Natural History and started collecting data studying the future of science. In 1864 the first building of the New England Museum of Natural History was opened and has been continuously expanding to what you see now. Perhaps best known for the first traveling Planetarium in New England in 1948, the Museum's purpose is to stimulate interest and a further understanding of science and technology. With more than 1.6 million visitors and 400 interactive exhibits a year the Museum of Science in Boston holds a place as one of Americas great museums.
Current exhibits (IMAX, Planetarium, Lasers, 3-D Digital Cinema, Simulator Experience, Live Presentations)
How does your body work? (learn about origins and anatomy in The Human Body Connection)
Harry Potter The Exhibition (first hand look at the magical world)
What Happened to Pluto?
Who's Afraid of a Little Lightning?(witness indoor lightning)
Meet Cliff the most complete Triceratops skeleton
*For more information on the Boston Museum of Science click here.
American Museum of Natural History (New York, NY)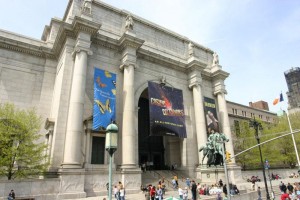 The American Museum of Natural History in New York, NY is one of the largest and most celebrated museums in the world. It was founded in 1869 by 20 individuals, one being Theodore Roosevelt Sr. The museum consists of 25 interconnected buildings that house 46 permanent exhibition halls, research laboratories, and the prominent Museum of Science Lyman Library. Their collections consists of over 500 exhibits with only a small amount of them actually displayed at any given time for the museums 175,000 monthly U.S. visitors.
Exhibits (Current)
Extreme Mammals: The Biggest, Smallest, and Most Amazing Mammals of all time
Climate Change: The Threat to Life and A New Energy Future
Wild Ocean IMAX Film
Exhibits (Permanent)
Fossil Halls
Anne and Bernard Spitzer Hall of Human Origins
The Milstein Hall of Ocean Life (84 Foot long blue whale model)
The Gottesman Hall of Planet Earth
*For more information on the American Museum of Natural History click here.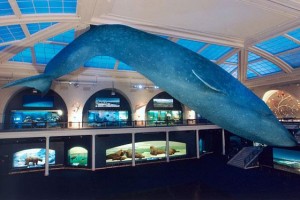 National Aquarium (Baltimore, MD)
The National Aquarium in Baltimore,Maryland began in the mid 1970s with then Baltimore Mayor William Donald Schaefer and Commissioner Robert C. Embry. Intended as a vital component to Baltimore's overall Inner Harbor redevelopment, the city residents voted in 1976 for the project which had it's grand opening in 1981. Their mission was and has always been to transform the ways in which it's visitors thought aquatic life.
The National Aquarium hopes to inspire people to enjoy, respect, and protect our aquatic world. 1.6 million visitors a year are treated to the hands on and informative display of their 16,500 specimens and more than 660 species of animals.
Animals/Exhibits
Australian Animals (crocodile, python, etc)
Amphibians (frogs)
Birds (puffin, parrot, etc)
Fish (shark, stingray, flounder, etc)
Invertebrates (crab, octopus, etc)
Mammals (dolphins, tamarin, etc)
Reptiles (many types of turtles/tortoises, crocodilians, snakes, lizards, etc)
Jellies Invasion: Oceans Out of Balanc
Our Ocean Planet, The New Dolphin Show
4-D Immersion Theater
*For more information on the National Aquarium click here.
San Diego Zoo (San Diego, CA)
The San Diego Zoo was founded in 1916 by Harry M. Wegeforth, M.D. as a small zoo outside of then quaint beach town, San Diego, California. The zoo has grown to become a not-for-profit organization consisting of 100 acres of zoo, the Wild Animal Park (another 1,800 acres), and the San Diego Institute for Conservation Research. The zoo focuses on being an organization promoting conservation, education, and recreation..
The Zoo is dedicated to reproduction, protection, and exhibition of animals, plants, and their habitats. With 4,000 rare and endangered animals representing more than 800 species and subspecies as well as a prominent botanical collection with more than 700,000 exotic plants, to see the entire Zoo in a single day would be nearly impossible.
The San Diego Zoo is the largest zoological membership association in the world with more than 250,000 member households. This zoo offers a unique experiences for individuals by offering VIP Tours, Backstage Passes, and even Zoo Sleepovers where people watch zoo keepers in action, learn about animal behaviors, and meet some of the animal kingdoms most intriguing residents.
Animals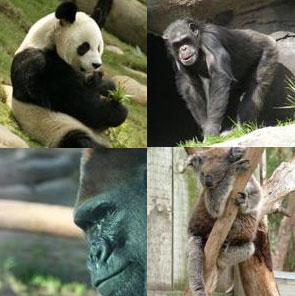 Amphibians
Birds
Mammals
Reptiles
Insects
Habitats and ecosystems
Desert
Island
Ocean & coastline
Prairie & steppe
River, Lake, & Wetland
Savanna
Scrubland
Temperature Forest & Taiga
Tropical Rain Forest
Tundra