Obama's Recovery and Reinvestment Act is one of the largest taxpayer funded projects of all time. And yet the details about what it is exactly doing and where the money is going to seem to be encased in a black box of confusion and mystery. This article will shine a little light.
The American Recovery and Reinvestment Act, totaling more than $780 billion, is working to pump funds into the United States' most troubled sectors. Education has been a struggling field, so it is no surprise that a large portion of the legislature is pointed at the sector. At approximately $90 billion, the education related portion of the stimulus plan is the largest amount of money ever devoted to education at once.
Although the amount of money is tremendous, Arne Duncan, the Current Secretary of Education, has stated that "just investing in the status quo isn't going to get us where we need to go." He goes on to say that "the tremendous challenge and opportunity is to use these resources to drive change and drive reform in ways that will live for decades long beyond when the last dollar's been spent."
So how is the education stimulus being spent, and how will that affect you? Here is a breakdown:
$44.5 billion in aid to local school districts to prevent layoffs and cutbacks, with flexibility to use the funds for school modernization and repair (State Equalization Fund)
$15.6 billion to increase Pell Grants from $4,731 to $5,350
$13 billion for low-income public school children
$12.2 billion for IDEA special education
$2.1 billion for Head Start
$2 billion for childcare services
$650 million for educational technology
$300 million for increased teacher salaries
$250 million for states to analyze student performance
$200 million to support working college students
$70 million for the education of homeless children
$44.5 Billion for State Equlization Fund
The major component of the plan is the $44.5 billion aimed at stabilizing state education budgets. This means that on average states would receive $890 million a piece. The effects of this infusion of funds has already been seen. In early November, the White House came out with an estimate that 250,000 jobs in the education sector have been saved from termination. The $44.5 billion was also allotted to help schools with building projects and maintenance, which has incalculable benefits.
$15.6 Billion for Pell Grant Funding
The Pell Grant, named after Senator Claiborne Pell, is a post-secondary school grant that is aimed at students from underprivileged families. These grants are not repaid by the student upon completion of their degree. The grant for several years has not been given out to its maximum allowance, often leaving students with massive debt. This portion of the stimulus plan would raise the maximum amount that students were rewarded from $4,731 to $5,350. Considering the average cost of a public university is $12,000+ a year, this increase is sure to help with student debts.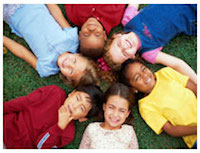 $13 Billion for Low-income Children
Under Title I, the $13 billion are going to be hard at work making sure that all children have a fair, equal, and significant opportunity to obtain a high-quality education. This stimulus money will be distributed in terms of targeted grants for low income families as well as grants awarded to states that show the best funding equity and effort toward helping underprivileged children get a high quality education.
$12.2 Billion for IDEA
The $12.2 billion allotted for special education is funneled through the Department of Education's Office of Special Education Programs (OSEP). OSEP oversees the implementation of the Individuals with Disabilities Education Act (IDEA). IDEA governs how states and public agencies provide early intervention, special education and related services to more than 6.5 million eligible infants, toddlers, children and youth with disabilities. Considering that special education is one of the country's most underfunded areas, the funds from this bill is sorely needed.
$2.1 Billion for Head Start
The Head Start program provides grants to local public and private non-profit and for-profit agencies to provide comprehensive child development services to economically disadvantaged children and families, with a special focus on helping preschoolers develop the early reading and math skills they need to be successful in school. The $2.1 billion will certainly aid in the funding available for these agencies which will translate in improved education on parenting for parents and improved care and development for children.
$2 Billion for Childcare Services
The additional $2 billion in funds for childcare services are pointed at child care "scholarships" for low-income families. This infusion of funds has been widely begged for across the country. will benefit those who ay have lost their jobs and do not have time to care for their children while searching for new jobs and those who work mutiple jobs just to make payments on their credit cards and mortgages.
$650 Million for Educational Technology
In the age of technlogy, schools are often the most bereft of cutting edge technology. While students own top of the line personal computers, the computers and projectors in schools tend to be 5+ years old, obsolete in the technology world. Through the Enhancing Education through Technology State Program (ED-TECH), these funds will be provided to state education departments on the basis of their proportionate share of funding under Part A of Title I.
$300 Million for Salaries
The $300 million for increasing teacher salaries is by far one of the most watched allocations by educators because it directly affects their paychecks. These funds will help improve teacher salaries. Teacher salaries have remained stagnant for years against state average salaries even while the costs of living still rise.
$250 Million for Exam Evaluations
In order for any of this spending to be worth while, there has to be some quantifiable increase in performance of students. The $250 million allocated to analyze student performance will help offset state costs for implementing, proctoring, and analyzing student comprehension exams.
$200 Million for Working Students
While Pell grants usually fall short of covering more than half of a college student's tuition, the Federal Work Study program aids in making funds available to colleges to employ their students. The stimulus package is adding an additional $200 million to the Federal Work Study program so that more colleges can participate and those who are already in the program can use more funds to increase the salaries of federal aided college students working for them.
$70 Million for Educating Homeless Children
The final portion of the education section of the stimulus bill is the $70 million provision for educating homeless children. These funds will be used to start or improve activities and services for homeless children so they have to opportunity to enroll in, and succeed in school. From pre-school to high school. the money will go toward counseling services, transportation, and emergency assistance. Without this program these children would be doomed and never even given the opportunity to improve their life.
Legislature can always be confusing and their terms seem mysterious. That is why we have provided an easy to understand breakdown of the education reform section of the bill. The better we understand where our hard earned money goes to, the more we can appreciate how it is helping the country.